* FITTING SERVICE AVAILABLE FROM £85 (PAY FITTER DIRECT)

Features
Chrome Wire Wine Rack
Enjoy a convenient storage space for your bottles thanks to the chrome wire wine rack in our fridges. It can store up to five two-litre soft drinks bottles or wine bottles, so you'll have extra space on your fridge shelves to store more of your groceries.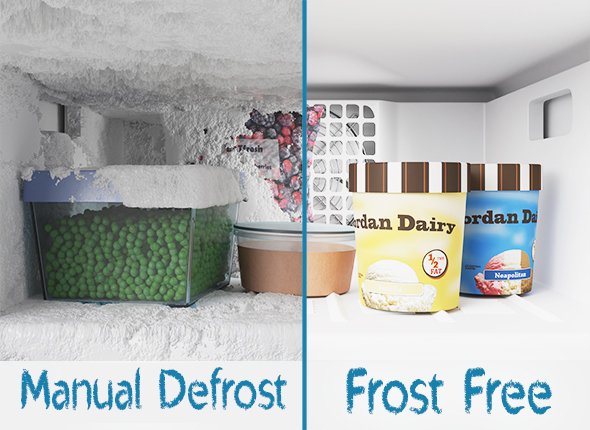 Frost Free
Defrosting the ice build-up in your freezer is a time-consuming and frustrating job, but it can be avoided with Frost Free technology which automatically defrosts the freezer. The warm air that enters your freezer when you open the door gets removed thanks to an automatic fan, leaving no chance for ice to build up.
Door Open Alarm
In case you've forgotten to shut your appliance's door, an alarm will sound to let you know that the door has been opened too long.
Large Salad Crisper
Store all your favourite fruit and vegetables in the large storage space of our crisper drawers.
Flame Retardant Back
All our current refrigeration products are manufactured with either a metal flame retardant back or an aluminium foil covered flame retardant back, providing increased protection. All our refrigeration products exceed UK and European safety standards.
UK's No 1
Beko are the UK's number 1 best selling large home appliance brand†. Designed to make your life easier, thanks to super-fast programmes and helpful technologies, Beko products deliver exceptional value for money, providing stylish, high quality, innovative and energy-efficient home appliances.

†Source Euromonitor International Limited; Consumer Appliances 2020 ed, as per major appliances definition, retail volume sales in units, 2019 data
Specifications
Main features
Refrigeration Class
Integrated Combi Fridge Freezer
Refrigeration Type
Frost Free
Energy Efficiency Class
A+
Flame Retardant Back
Yes
Door hinges
Sliding hinges
Reversible door for LH or RH opening
Yes
Maximum ambient temperature for satisfactory operation
38°C
Freezer Guard
Yes
Minimum ambient temperature required for satisfactory operation
5°C
Minimum ambient temperature required for satisfactory operation - Freezer Only
Down to -15°C
Net & Gross Volumes
Net Storage fresh food - cu.ft
5.8
Net Storage fresh food - ltrs
163
Net Storage frozen food - cu.ft
3.2
Net Storage frozen food - ltrs
91
Total Net Volume - cu.ft
9
Total Net Volume - ltrs
254
Gross Storage fresh food - cu.ft
Gross Storage fresh food - ltrs
Gross Storage frozen food - cu.ft
Gross Storage frozen food - ltrs
Total Gross Volume - cu.ft
Total Gross Volume - ltrs
265
Fridge features
Active Fresh Blue Lights
No
No. of Shelves [Including salad crisper cover]
3
Chrome wire wine rack
Yes
Cold Wall technology in Fridge
Yes
Shelves Type
Glass
Adjustable Shelves
Yes
Full Width Bottle Rack
Yes
No. of Full Width Commodity Racks
3
Egg Tray
Yes
No. of Large Salad crispers
1
Interior Light in Fridge
Yes
Defrosting method
Auto Defrost
Dimensions & Weights
Product Height (mm)
1775
Product width (mm)
540
Product depth (mm)
545
Carton height (mm)
1870
Carton width (mm)
575
Carton depth (mm)
600
Net Weight (kg)
59.5
Gross Weight (kg)
64.3
Freezer features
Defrosting method
Frost Free
Freezer Drawers
4
Freezer Shelves
Ice cube tray
Yes
Consumption Values & Other Technical Specification
Energy consumption - kWh/Year
Energy consumption per 100 litres (kWh/day)
Freezer Meltdown time (hours)
Frozen food compartment rating
4 star
Freezing capacity fresh food (kg /24 hr)
Operating noise level (dBA)
Climate class
SN/ST